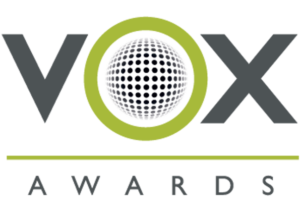 VOX Awards 2019: How to Enter
The VOX Awards are back for 2019 and nominations for the categories below are now open. To enter the VOX Awards 2019 you will need an account at Casting Tools:
If you already have an account, click here to log in
If you don't have an account, sign up for an account here by entering your name, email and password and select 'Sign up'
When you have logged in or created your account, select 'Audition Invites' from the menu
Select 'Audition' (in the 'Status' column) for the category you would like to enter
Scroll down to 'Audition for Project' and upload your audio file and add any notes. Then select 'Add Audition'
Please note: nominations are 100% free and Casting Tools is run and owned by our team. We will never sell or abuse your data.
For more information or if you have any questions, please contact us.
VOX Awards 2019: Categories
Best Use of Music in a Campaign
Best Female Voice Performance
Best Male Voice Performance
Best Character Performance
Best Retail/Service Message or Commercial (IVR/In Store)
Best Imaging, S&P or Promo Voice
Sayer Producer of the Year
How Will The VOX Awards 2019 Be Judged?
Firstly: Your judging panel will remain a closely guarded secret until the awards ceremony. This is so that no potential 'friendship' voting can take place, and no entrants can ask industry friends or colleagues to vote for them. Suffice to say that the judging panel comprises of a group of relevant industry professionals at the top of their game.

Secondly: All judging will take place individually and with no potential to see other judges scores. This is so that no 'historical' voting can take place, where a judge's score is affected by seeing another judges high, or low score.

Thirdly: None of the other judges will know who the other judges are, and this is done to stop any 'collusion' voting, so judges can't rig votes, nor discuss nominees with other judges.

Why are we judging like this? Awards are only worth something if they are earned by their merits and have no possibility of corruption. We are committed to providing a fair judging platform for the VOX Awards 2019.