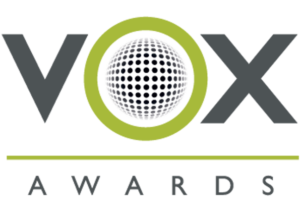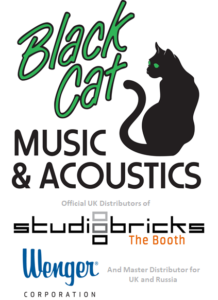 The VOX Awards are back for 2018 with the original 10-category line-up, balanced as 5 awards for voice artists and 5 awards for producers. The awards submission deadline is the 28th October 2018, and is open to UK-based voice artists and UK-based producers (over 18's only).
1. Producer: Best Radio Commercial
2. Producer: Best Use of Humour
3. Producer: Best Use of Music in a Campaign
4. Producer: Best Visual Advertising Campaign (TV, Cinema, Online)
5. Voice Artist: Best Imaging, S&P or Promo Voice (TV, Radio, Cinema, Online)
6. Voice Artist: Best Retail / Service Message or Commercial (In-Store / IVR)
7. Voice Artist: Best Character Performance (TV, Radio, Cinema, Online & Gaming)
8. Voice Artist: Best Male Voice Performance (TV, Radio, Cinema or Online)
9. Voice Artist: Best Female Voice Performance (TV, Radio, Cinema or Online)
10. Producers: The Sayer Producer of the Year
(A note on awards submissions: Due to time constraints, we are using the Casting Tools platform to collect and judge the submissions. Casting Tools will ask you to create a free actor's account, and in doing so will ask if you wish your profile to be 'public'. Any producers or voice artists who do not wish to be on this platform for future casting calls should uncheck this option, and we can delete your account after the event. Note also that submission criteria for each award is different, and are specified in detail in the submissions platform, but are from 1st June 17 - 1st Sept 18)
Entering the VOX Awards 2018 is free!
How Are the VOX Awards Judged?
Firstly: Your judging panel will remain a closely guarded secret until the awards ceremony. This is so that no potential 'friendship' voting can take place, and no entrants can ask industry friends or colleagues to vote for them. Suffice it to say that the judging panel will comprise of a group of relevant industry professionals at the top of their game.
Secondly: All judging will take place individually and with no potential to see other judges scores. This is so that no 'historical' voting can take place, where a judge's score is affected by seeing another judges high, or low score.
Thirdly: None of the other judges know who the other judges are, and this is done to stop any 'collusion' voting, so judges cannot rig votes, nor discuss nominees with other judges.
Why are we judging like this? Awards are only worth something if they are earned by their merits and have no possibility of corruption. We have provided a fair judging platform which will allow the VOX Awards to be without question - and will show you how the awards were judged on the night!