Need A Place To Stay The Night?
Macdonald Ansty Hall have kindly arranged a discounted rate for those attending VOX who need somewhere to stay once the evenings events have wrapped up!
Twin/Double Occupancy: £108 Bed & Breakfast
Twin/ Double Occupancy: £96 Room Only
Double Rooms for Sole Occupancy: £100 Bed & Breakfast
Double Rooms for Sole Occupancy: £94 Room Only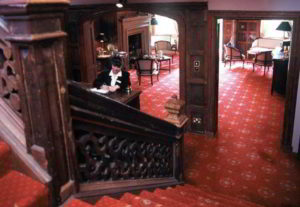 To book at this discounted rate, you will need to contact the hotel to book directly, quoting a special 'block code'.
You will have received this when purchasing your VOX ticket, but if you need a reminder - send us an email (info@voxevents.co.uk) and we'd be happy to help you out!
There are a couple of alternate hotels available within a 5 minute drive if you fancy staying elsewhere.
The 3 hotels we'd recommend are as follows:
Premier Inn Coventry East M6
Cross Point Business Park
Premier Inn Coventry East Ansty
Premier Inn Coventry East Ansty